Welcome to Circolo della Caccia Bologna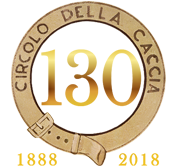 Founded in 1888, in a period of great economic strength and revival for Bologna, which was imposed at a national level (in that year the city hosted the great Emilian exhibition and celebrated the 800th anniversary of its University), the Circolo della Caccia was the temple of the Ars Venandi but also a place in which was confirmed the passion for the civitas.
For 130 years the Circolo della Caccia has been able to combine elegance and civil commitments, joie de vivre and passion in bringing out culture in all its forms.
Circolo della Caccia is based in Palazzo Spada, an elegant building in the heart of Bologna with halls charged with atmosphere, frescoed walls and quiet corners.